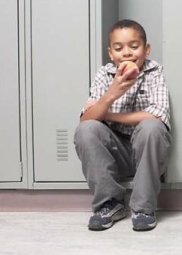 Welcome!

Raising a child with Autism can be difficult for anyone, however in the Black community there are additional challenges that may affect us. Although early intervention is key, African American children with
autism
are
one to two years older
than white children before they're even diagnosed.
This web site will explore some of the reasons for this and also provide suggestions to correct these issues. We will include links to web sites, articles, and research regarding autism and the African American community.

2002 study was done by David Mandell, assistant professor at the University of Pennsylvania School of Medicine; he studied children on Medicaid "in an attempt to eliminate income as a factor in quality of care" and found this: "White kids were diagnosed at 6.3 years old, compared with 7.9 years for African American kids."

This site has organized the causes of the disparities into three different categories:

Also provided are solutions to combat these disparities. As a relative of a child diagnosed on the autism spectrum, I understand how important it is to find not only answers, but a strategy to find the proper services for intervention.